Three Wise Women
Three wise women of Brooklyn
Went to ride on a moose.
If the moose had been stronger
My tale had been longer.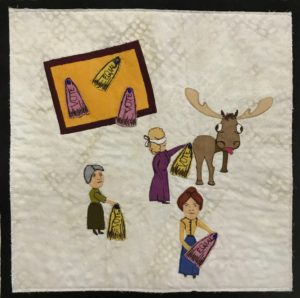 Construction Method:
Materials:
Artist: Cris Fee                                            Price:
Original Mother Goose
Three Wise Men of Gotham
Three wise men of Gotham
Went to sea in a bowl;
And if the bowl had been stronger
My story would have been longer.